Look gorgeous with our top ten beauty fixes
By Meenakshi Shankar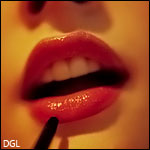 With a social calendar as chock-full as your shopping list, you want to look your best this time of year. And if you thought, a bad hair day was your only beauty nightmare, then you probably havent realized the late night partying which can take a toll on your skin leaving you feeling drained and haggard. The telltale puffy eyes, the limp hair, the bags under your eyes…
1.To help relieve bloating, get plenty of water (more than the 8 cups of hydrating fluids that you need daily) to help flush out your system. Powdered bronzer, applied lightly all over the face, can also help camouflage over-indulgences.
2.You've let stress get to you - and now you've got zits. To prevent breakouts, use exfoliants regularly. To dry out and cover up a zit, gently dab on a treatment with pimple-fighting salicylic acid or benzoyl peroxide and follow with a concealer like Maybelline Shine Free Blemish Control Concealer.
3.Want to get a wide-eyed look: Curl lashes to open up your eyes. Start at the base, squeeze, and hold. Repeat at the middle, then finish at the tips. Top with mascara.
4.The appropriate lip color of office: Swipe on a sheer plum-colored lipstick for work. The tint will make teeth look brighter, while the creamy formula will make lips look polished—just like your outfit.
5.Limp hair: Rinse your hair with rinse in soda water. This will remove impurities without stripping it, and leave you with super-glossy locks.
6.Mix one teaspoon of fine cornmeal with cooled chamomile tea to form a gentle scrub. Let dry, then gently rub off. Not for sensitive skin. Make an exfoliating paste using chamomile tea and powdered milk. Rub on skin, let dry, and then rub off before washing. This is a quick DIY home facial remedy
7.Getting your beauty sleep' is not a hyped notion of divas. Your skin actually rejuvenates itself while you sleep. A good eight hour sleep is a 'doctor's prescription' if you want to look fresh and beautiful in the morning. Sleep deprived skin looks sallow, dull and tired and the eyes get puffy.
8.Clean skin is usually clear of blemishes and pimples. Over cleaning can dry your skin, so don't go overboard! Clean once when you get up and once before you go to bed. Before sleeping wash and rub your skin with a coarse cloth or loofah to remove dead cells. The body breathes through the skin and throws out toxins at night. If the skin pores are clogged breakouts can occur. After cleaning, do you use a moisturizer even if you have an oily skin. Choose a water-based moisturizer if your skin gets clogged with oils.
9.There is nothing as beneficial as an invigorating workout in fresh air. Exercise oxygenates the skin and facilitates waste removal through the skin. Regular exercise also contributes to a rosy complexion.
10.Use blush on lids instead of eye shadow: You'll instantly look awake, plus you can speed through your routine without having to switch products.
Source: India Syndicate